Nozzle is a part of pressure washer that is attached to the tip of spray gun. It is a very important part that decides how the water flow will hit the surface. When you buy a pressure washer they provide different types of nozzles. Some of the companies don't give you all the types of nozzles that are available. In that case you have to buy your desired nozzles from the market. For recognizing the different types of nozzles they come with different colors. So remember the colors and attach the nozzles that fit your work properly. Here some descriptions of the different nozzles are given.

0-degree: This is a very effective nozzle that provides you the highest water force that is possible by your pressure washer. This nozzle has the capacity to harm you or the surface you are going to clean if it's a delicate surface. Because of its cruel nature it is colored red and can be recognized easily. When you go to clean very hard or tough dirt you need this nozzle. You can easily clean the corners or your building or the place between the tiles. Be very careful and don't hit anyone with the water force that comes by this nozzle.

15-degree: This nozzle provides the second highest water force and the water flow is a little wider than the red colored nozzle. This nozzle is colored yellow for good recognition. This nozzle also has the capacity to harm you if you hit someone or a delicate surface directly with this water force. You can clean easily clean the outside of your house, your driveway, patio, or the tiled floor.

25-degree: This is a green color nozzle and the water force you get by this nozzle is medium wide and the water force is a little slow than the 15-degree nozzle. The color of this nozzle tells you that you can use this one to clean most of the surfaces. This nozzle is good for cleaning your car, motorcycle, boat, patio and surfaces that are not too delicate. It easily cleans the mud, dirt from the surfaces.

40-degree: This nozzle comes in white color and it provides you a pretty wide water flow. This nozzle is very effective for cleaning the sidings of your house, stucco walls, and the surfaces of this kind. You will get a very slow water force so that it doesn't harm you delicate surfaces and clean them properly.

65-degree: This is the nozzle that provides you the widest water flow and the least water pressure. This nozzle is colored black for its easy recognition. While cleaning this nozzle covers the widest area in one spray. This is best used after applying the soap on your surface. It just washes all the soap and dirt.
​
Soap Applicator Nozzle: This is the nozzle that is used to apply soap on the surface that you want to clean. Without touching you can apply soap on the surface. Its water pressure is very low and cannot be used to clean tough dirt.
​
These are the basic types of nozzles that are used to clean different types of surfaces. You will get most of them when you buy a pressure washer. If you don't get, you can easily buy them from the market or you can order for home delivery.
Powered by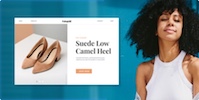 Create your own unique website with customizable templates.